Professor of Finance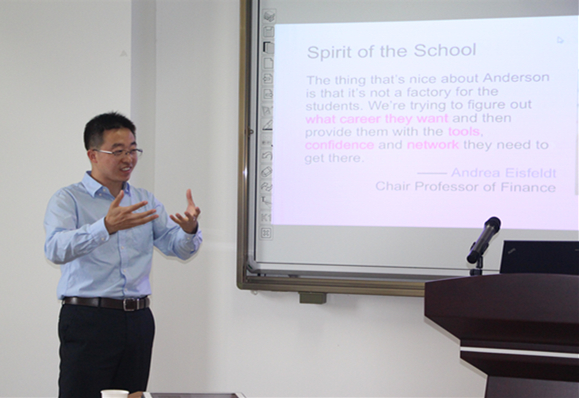 Biography
Xuewei (Aaron) Yang is a Professor of Finance at the School of Management and Engineering, Nanjing University. He received a B.Sc. in mathematics from Xidian University in 2006 and a Ph.D. in probability and statistics from Nankai University in 2011. From January 2012 through January 2013, he was a postdoc fellow in finance at the City University of Hong Kong. He is mainly interested in theoretical and empirical asset pricing, investor behavior and financial innovation.

His papers have been published in leading peer-reviewed academic journals such as


Journal of Financial Economics,
Review of Financial Studies,
INFORMS Journal on Computing,
Mathematical Finance, etc.


His work has been presented at many prestigious conferences, including the American Finance Association Annual Meeting, Western Finance Association Annual Meeting, Miami Behavioral Finance Conference, China International Conference in Finance, European Financial Management Association Annual Meetings, INFORMS Annual Meeting, and many others.

His paper "A Rating-Based Sovereign Credit Risk Model: Theory and Evidence" (co-authored with Haitao Li and Tao Li) won the GARP (Global Association of Risk Professionals) Risk Management Research Award in 2014.

He is a member of the American Finance Association, Western Finance Association, American Economic Association, and INFORMS.

He is an ad hoc referee for Management Science, Critical Finance Review, Journal of Financial and Quantitative Analysis (JFQA), Operations Research, Mathematical Finance, PNAS, Journal of Banking and Finance, Quantitative Finance, European Journal of Finance, etc.
Curriculum Vitae (in PDF)